I write this with great sadness over the unimaginable loss of one of my best friends and closest of colleagues, Steven Christopher Franks. As the CEO of the Water Babies Group for the past 11 years, since 2009, Steve has been an incredible leader to our franchise business, our people and our global network of franchisees. Heartbreakingly, on Thursday 30 April 2020, Steve was taken from us too soon by this terrible virus COVID-19, aged 58, utterly healthy with no underlying conditions.
We at Water Babies and myself personally are so proud of Steve and his achievements, that we'd like to recognise who he was and the enormous impact he has had on the team here and beyond. The impact he had has been felt far and wide.
In Water Babies, when we recruit our people, the person absolutely must have the 'Water Babies thing'. To determine this, we have an 'essence of me' interview where the candidate comes in and presents who they are and what makes them tick. It's a big part of our cultural fit. I'd like to recognise the 'Essence of Steve' who most definitely had 'the thing'.
Rising from a lifeguard at the age of 21 (where he was once told that with no qualifications, he would never amount to anything within the leisure industry), Steve worked multiple jobs while putting himself through higher education. Later, he not only became CEO of the world's largest swimming company but even more significantly, became one of the leading, most progressive, respected and influential professional voices within the leisure industry. Often referred to by me as 'Mr. Leisure' it is a testament to all that Steve achieved within his beloved sector that he has received glowing tributes from across the entire spectrum of the leisure industry's leading representative bodies - all imbued with the deepest sense of genuine affection for this great industry leader and his incalculable contribution.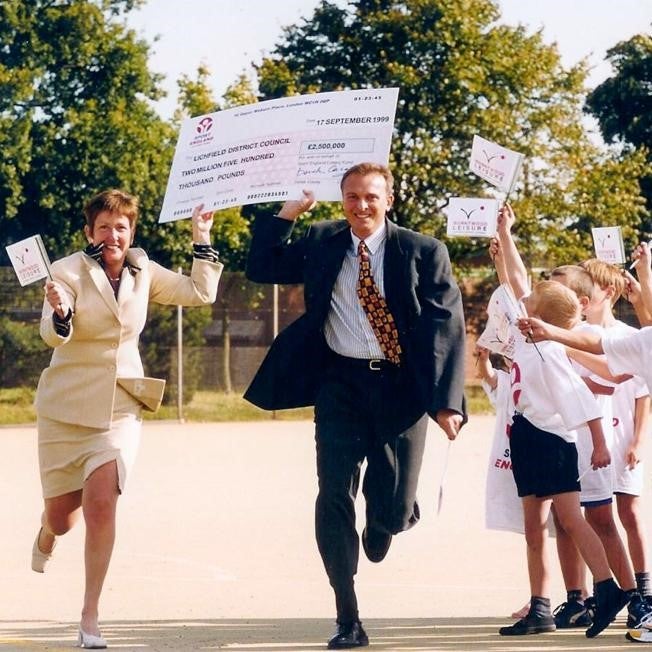 Steve was a compassionate leader, always there to support our people; our partners; our customers. His vision and dream was to see a Minister for Children appointed into government and to make parliament sit up and realise that the future of our world lies within our children. He championed the first 1001 days policy, was an active member of A Fit & Healthy Childhood APPG and wanted every child to have the best possible start in life. Steve would regularly beat down the doors in Westminster to anyone who would listen to our Children First movement. Steve created a Community Interest Company, The Children's Alliance, to fundraise and support the social good of the early years, believing 'a world where the physical and emotional development of every child should be fully supported and nurtured from birth.'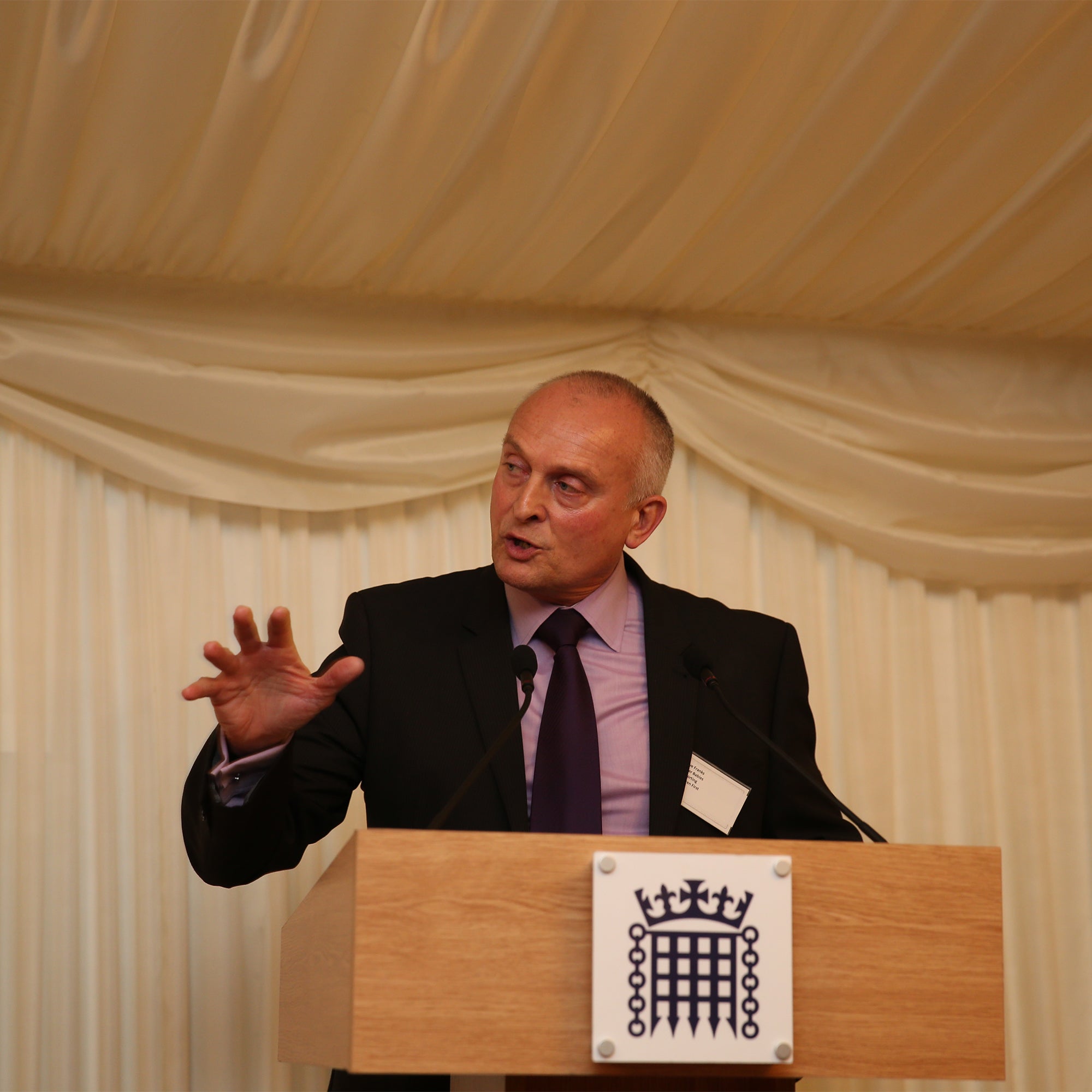 Steve simply loved what he did, be it volunteering his time as a board member of ukactive's Kids Council to supporting the development of government policy promoting an active lifestyle for children; being a founding board member of the Children's Activity Association; or a board member and trustee of a County Sports Partnership charity - Energize. He poured all that he had into every new venture, rattling as many cages as he could along the way.
He was immensely proud of Water Babies - the business he helped me and our teams to build, but most of all he was proud of the opportunities that Water Babies provided for our babies and carers alike. Typically, as with the broader leisure industry, Steve also made the baby and toddler swimming industry the best it could be - winning multiple awards with us at Water Babies as well as taking the lead in creating a number of sector firsts. He was the technical author and brains behind the UK British Standards Institute Code of Practice, which sets out best practices and guidelines for teaching babies to swim, which he launched at the Houses of Parliament in 2014. In partnership with Swim England, he drove the creation of the first diploma level qualification for pre-school swimming teachers in our sector, which was the ASA Level 2 Extended Diploma in Coaching Aquatics (pre-fundamentals) QCF (it was as challenging to create as it was to achieve…and say!), thereby putting professional endorsement behind his proudly and often quoted statement 'Water Babies has the best trained teachers in the world'.
Furthermore, Steve was an accomplished business leader. Those years of study put in by that young Lifeguard earned him a Post Graduate Diploma in Management Studies in Business Administration and Management (MBA) and a Diploma in Business Excellence. He was also a Chartered Fellow of the Chartered Management Institute. All of this culminated in the recognition of his industry contribution by him being honoured as a Chartered Fellow of the Chartered Institute for Management of Sport and Physical activity (CIMPSA). Never losing the hunger to learn, Steve recently graduated from the London Stock Exchange Elite program at Imperial College Business School. This all sums up Steve's drive that helped us build our precious Water Babies business into a global operation that saw it expand into China, Germany, Ireland, the Netherlands and Canada - giving now over 52,000 children a week around the world the lifetime gift of swimming. The Water Babies values embody being the best and then bettering it and Steve certainly lived by this - earning his own stripes and showing the world what he was made of through his determination; proving that anyone that tells you that you can never achieve your goals is wrong. No matter how humble your background, in Water Babies we believe that everyone can do extraordinary things - and Steve held our torch.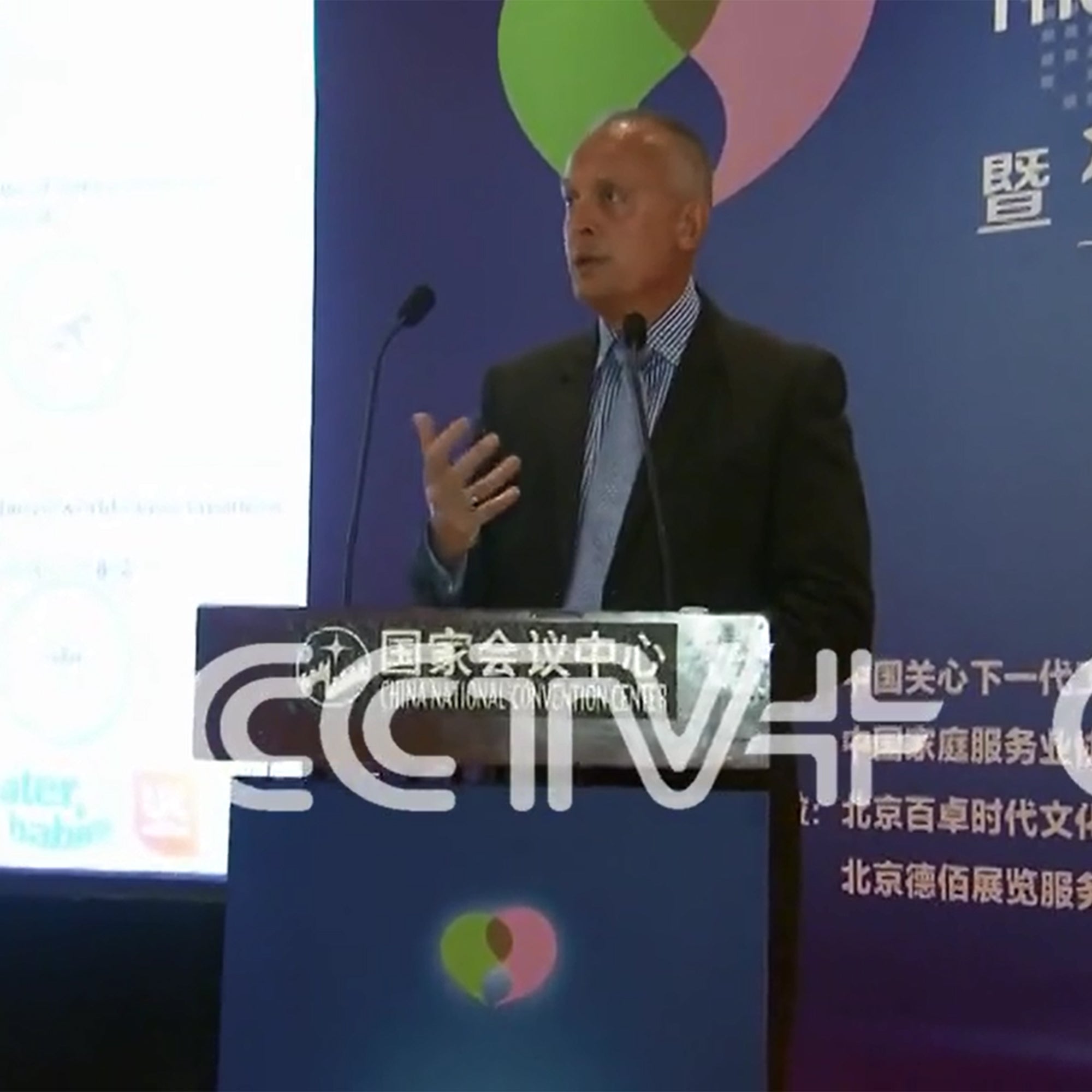 Playing a key role in supporting, nurturing, shaping and encouraging our amazing network of franchisees, affectionately known internally as Mr Decisions, Steve was everyone's favourite work Dad. Steve was charismatic, loved by all, fun, full of belly laughter and had his very own 'Steveisms' - a string of mixed metaphors that rolled off his tongue like a cascading waterfall, usually during an impassioned business speech, that would have everyone rolling with laughter every single day – 'as clear as a buzzard; kick it like a pigeon; off like a gazebo' are just a few of the many thousands we will never forget. He loved his food, was an avid 5.30am gym goer (and if he hadn't been, boy did we know it), loved pumping out soulful sounds on the office jukebox, was mad about surfing, wore the most god awful loud shirts, was a friend to all and highly respected in his professional career.
For me personally, I am not going to pretend I am anything but utterly heartbroken. Steve and I left behind being just work colleagues many years ago. We were intensely close - hugging each other to start and finish a day, finishing each other's sentences and reading the room with a fleeting look at one another. We often said we were closer than a married couple, actually we said we were a married couple - we roared with laughter almost every day and one of our proudest statements is that in all the years we spent together we never had a single row. The world has ripped away my brother and it will never quite be the same again.
Steve and I always said that Water Babies was bigger than one person and it goes without saying that at Water Babies, myself, our directors, our franchisees and all our staff, vow to continue Steve's vision and determination to promote the best possible start in life for children, particularly the early years where we focus our work. More than ever, we are focused and determined to fight the challenges COVID-19 has presented us in our business and wider society and tenaciously carry on his legacy.
It has been an absolute honour to know Steve and share part of his essence here. In fact, the outpouring of love, support and respect for all he has done in his professional and personal career has been overwhelmingly heart-warming. So many people knew Steve as a friend, colleague, leader, mentor, educator, activist, board member, son, husband and father. In whatever role people knew him, from whatever vantage point, he stood apart as someone special!
But it is the last two roles where I want to end with Steve - as a husband and father. Alison, his devoted wife of 35 years and their two children - Abby and Tom, were his absolute world. A tighter, more loving family, it would be impossible to find and his pride in them knew literally no bounds. For all our pain and sense of loss at this time, theirs is beyond measure.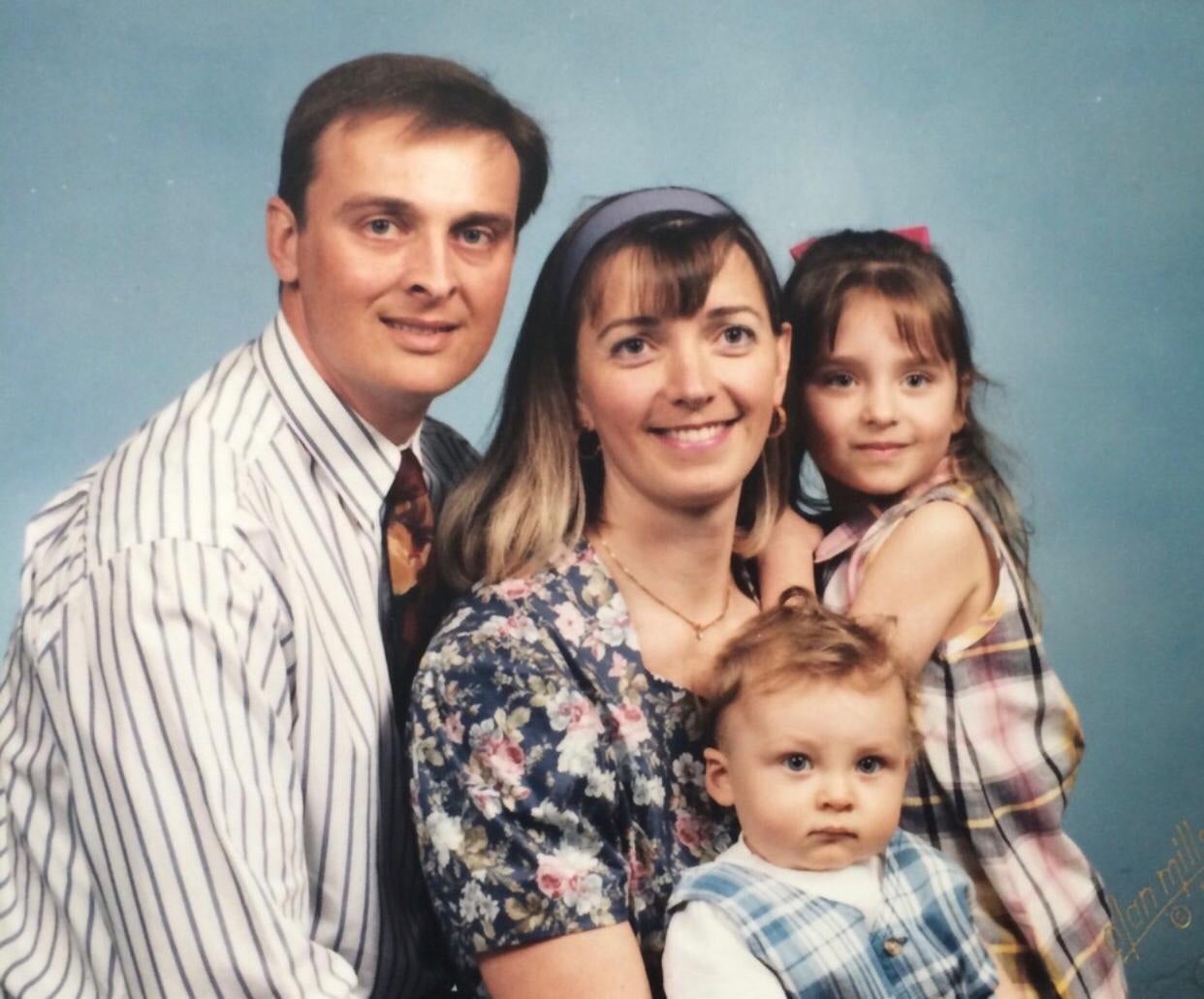 Alison over Christmas surprised Steve by taking him to the Andaman Islands in the Bay of Bengal for a surprise trip. This was an extremely precious moment for Steve as it was the birthplace of his father and he had never been. During this trip Steve said to his family how happy he was - he was at the birth place of his father; Tom and Abby had found their careers and were settled – he'd achieved all that he dreamt of for his family – 'I am at peace'… he said.
That night he went dancing on the beach to see in the New Year, and the moment was captured. Everything we have tried to say above about the man that Steve was, the memory that will always be part of us, was captured in this moment.
Steve my brother - don't just rest in peace, but dance my man, dance…
Written by Paul Thompson, Founder of Water Babies