From teaching water safety skills to boosting their confidence in and out of the water, baby swimming can help children in the early years with their emotional, cognitive, and physical development as they grow. This blog will explain in more detail the importance of baby swimming and how to introduce your baby to the water.
Why is it important for babies to swim?
According to the World Health Organisation, drowning is sadly the third leading cause of unintentional injury death worldwide, this means around 372,000 people die from drowning around the world every hour. But studies have shown that formal swimming lessons reduce the risk of drowning in children aged one to four years by 88%.
The Griffith University, who are based in Southeast Queensland in Australia, did a 3-year study where they looked at a group of children who took part in swimming against those who didn't. They found that by the time a child, who had been through early years swimming went to school, they would be on average:
2 months ahead of their peers in reading
11 months ahead in oral expression
6 months ahead in mathematics reasoning
17 months ahead for story recall
20 months ahead for understanding directions
As 90% of the neurons in the brain are formed and connected by the time a child reaches 5, the evidence reveals the importance and value of being physically active from as young an age as possible, helping to reach their physical, emotional, cognitive, and physiological developmental milestones as they grow.

Water provides a weightless environment as well, so babies can use more muscles and move freely, which helps to develop more muscle tone and strength. This means baby swimming can support little ones who have disabilities, or who aren't able to, or struggle to, be active and move in traditional dry-side activities. At Water Babies, our classes are completely inclusive, and our teachers support families whose children need extra special care within classes.
Studies have also shown that swimming results in increased lung volume, better breathing techniques, strong heart and lung functions, and improved general fitness in little ones who swim in the early years. Doing regular exercise as a child can lead to a lifetime of activity, which will only improve their health throughout their life. Babies who swim regularly also have improved appetites and sleeping patterns after swimming – which is a win-win for everyone!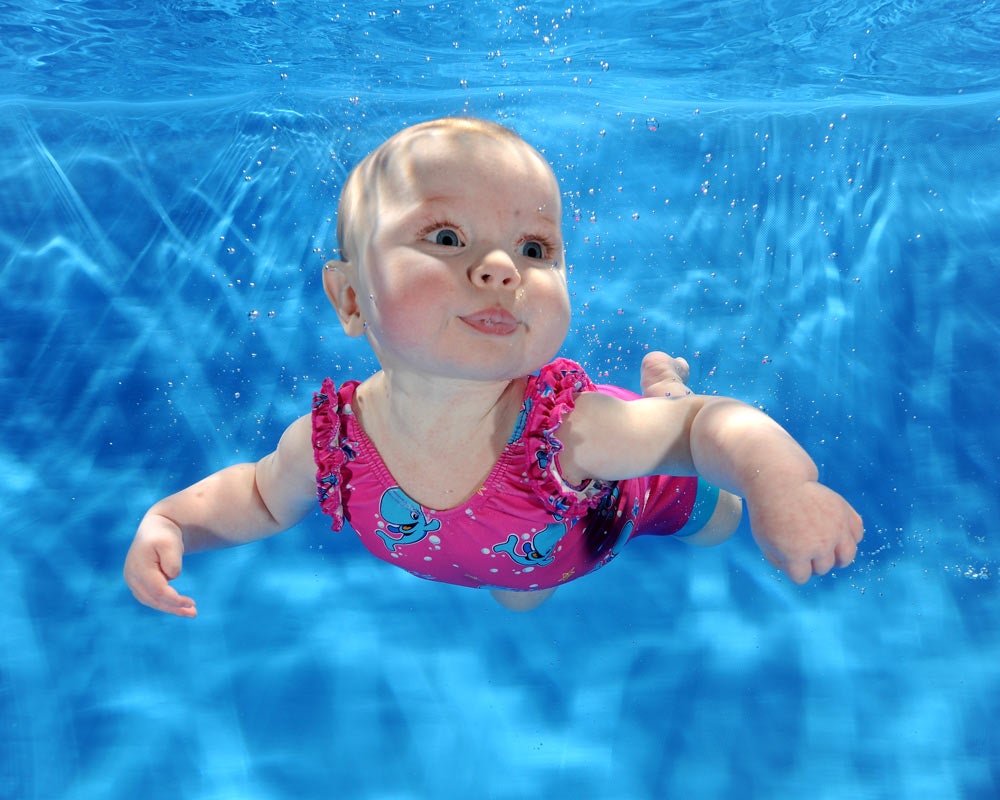 When can babies go swimming for the first time?
The NHS guidelines state that 'You can take your baby swimming at any age, both before and after they have been vaccinated. It does not matter if they have not yet completed their course of vaccinations.'
We encourage parents to bring their little one swimming as soon as they feel comfortable to do so. It's never too early or too late to start swimming – when they're ready, we're ready!